PS Vintage Market Painting Giveaway
Hello! To celebrate the Desert Open Studios Tour, I am partnering with the Palm Springs Vintage Market and giving away one of my Jewel Box paintings "No Tell Motel". It is a painting in the lid of a cigar box....see picture below.
This painting is valued at $500. If you win and live in the Palm Springs area, I will present it to you at the April Vintage Market. If you live outside the area, you would need to pay for shipping (approximately $25) OR you can choose a 15" x 12" print of the painting of your choice from my website.

To enter, fill in your first name and email address below.
The winner will be announced at the Palm Springs Vintage Market on April 3rd.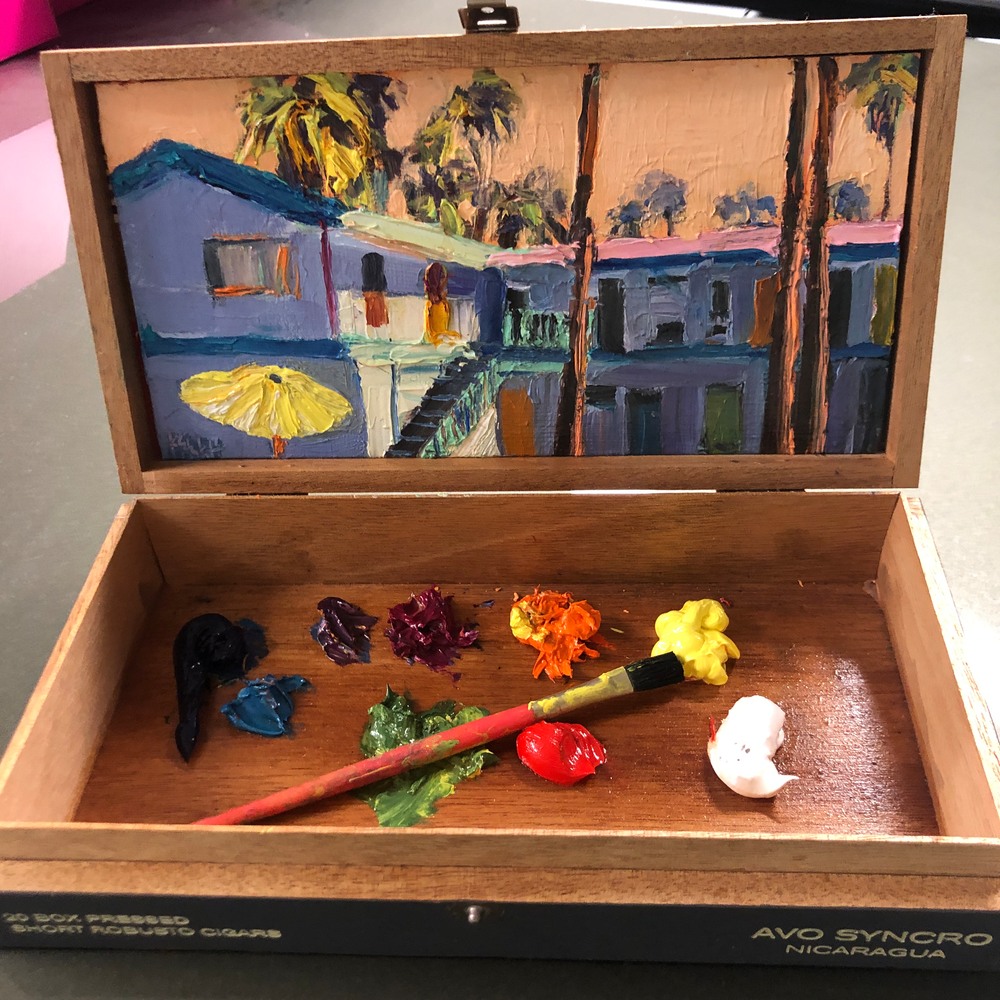 I'll follow up in an email to confirm your entry. If you don't see a confirmation email, check your spam folder.